Boot Lids
There are two boot lids below:  one with frame, handle, and latching mechanism, the other with frame and latching mechanism, but no handle (bottom middle and bottom right photos).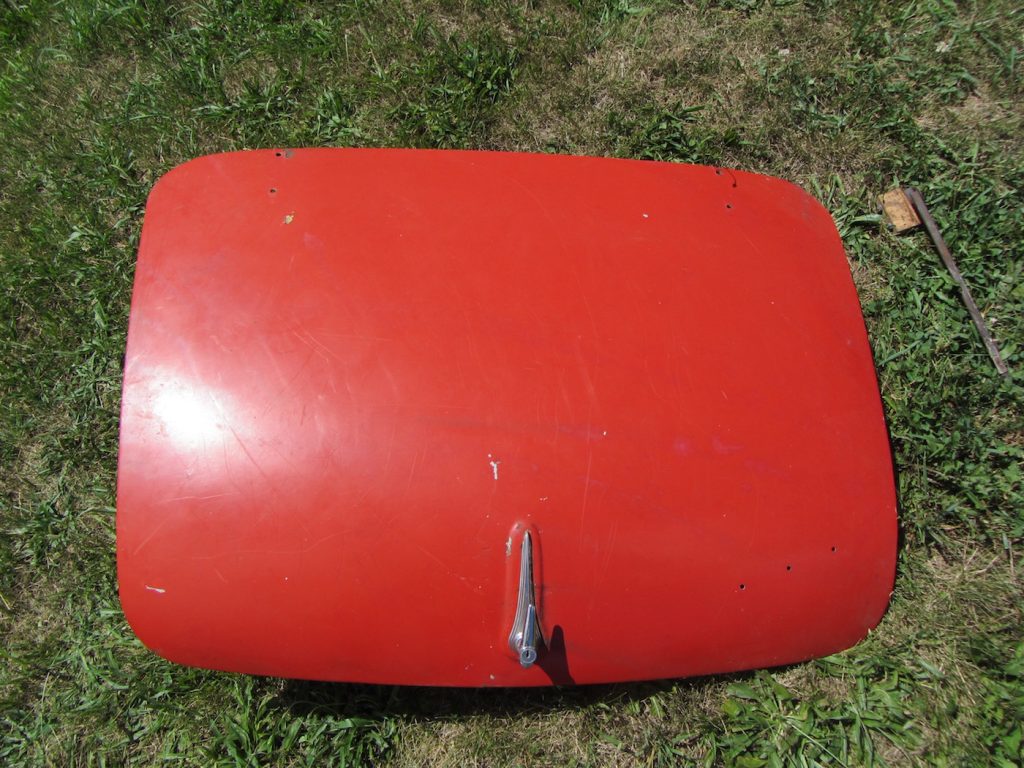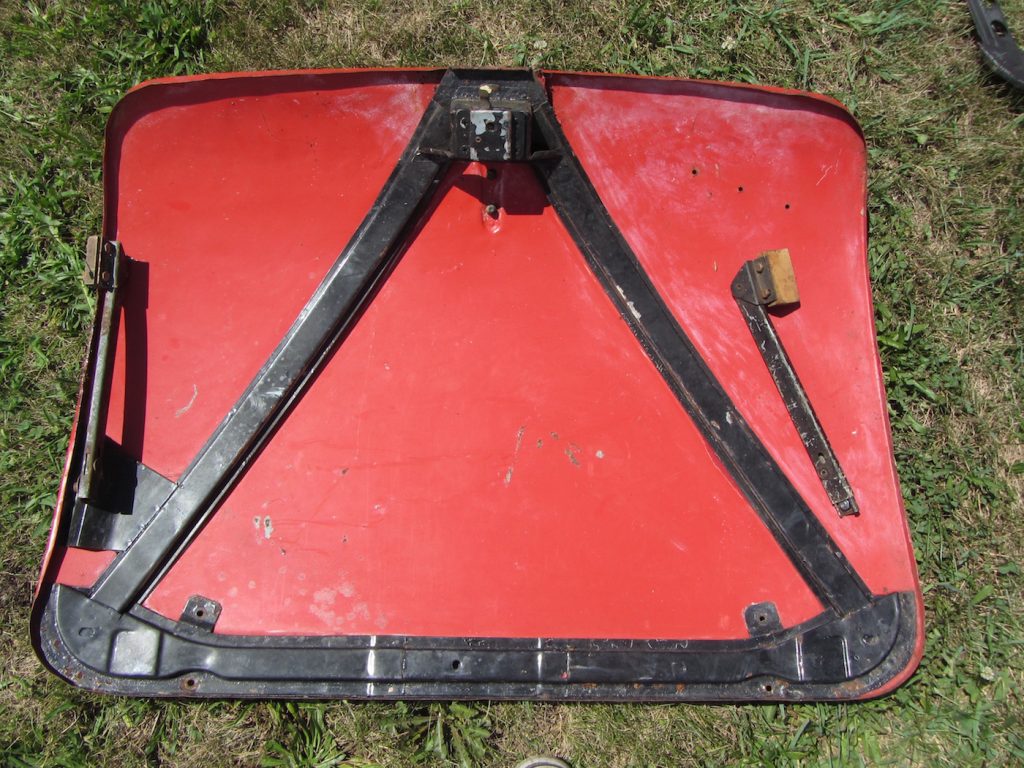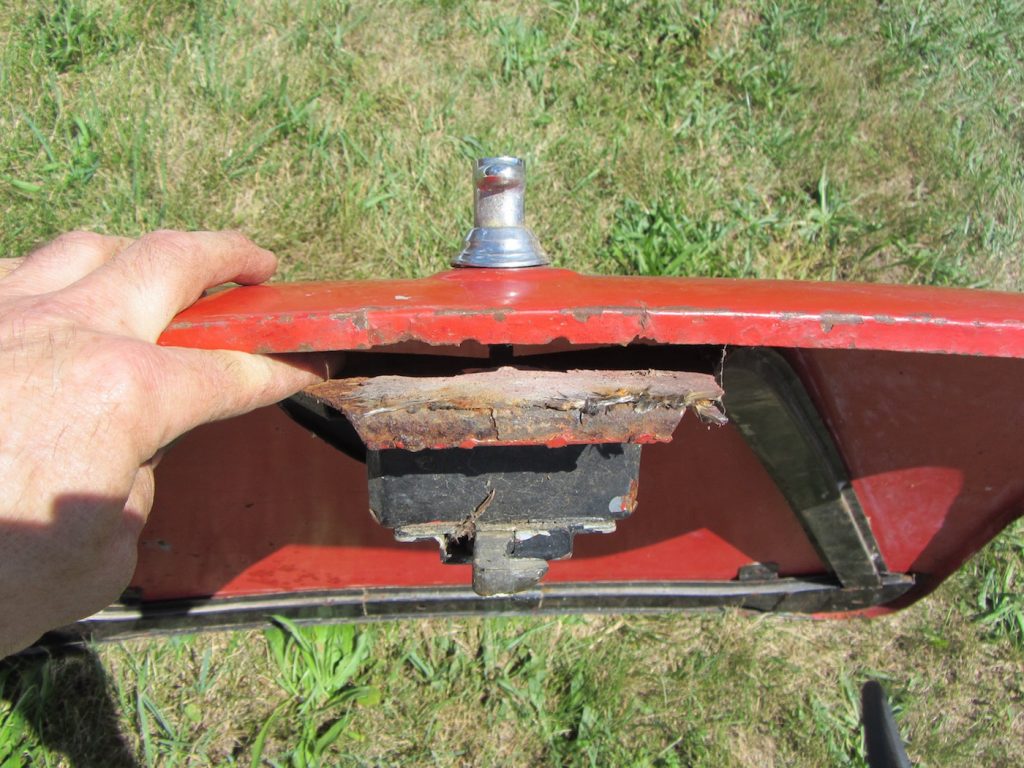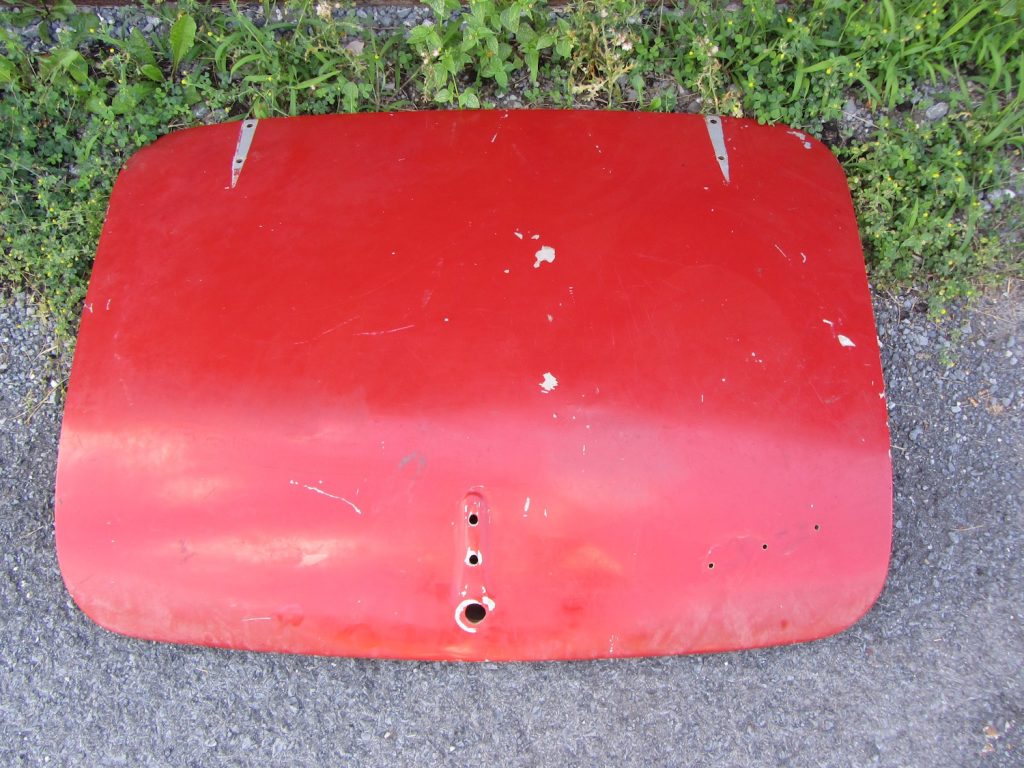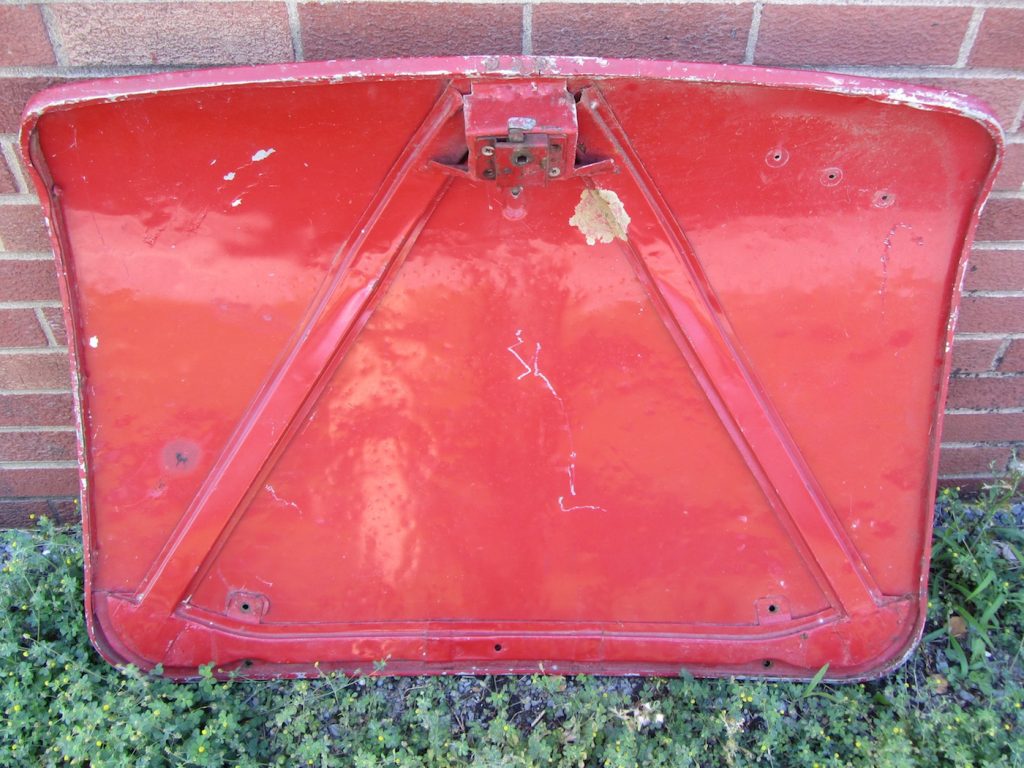 Oddball Fiberglass Bonnets, and Bonnet Frame
The bonnets below are not high quality, but rather experiments Dad did in search of lightness and/or style.  While the fiberglass is obviously amateur, the OEM frame may be of interest to some.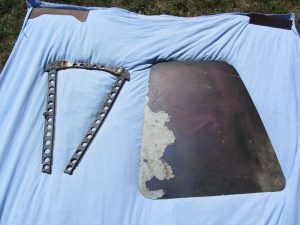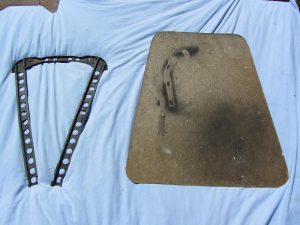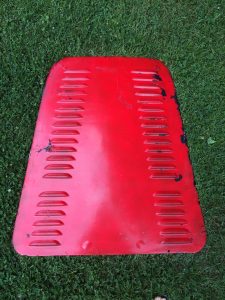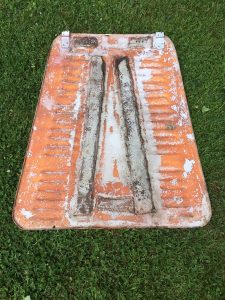 Fiberglass Rear Fenders
Interesting find, here:  Dad obtained these fiberglass rear fenders a number of years ago (I unfortunately do not know from where).  They look to be professionally made, though no brand name is on them.  As you can see in the comparison photos, they are quite close in spec to a stock metal fender.  But as is customary in the Healey world, they may require some massaging for your application.  At just less than 10 pounds each, they are definitely lightweight compared to metal fenders.