Having sold two blocks last year, I now have two left:  1 gas, 1 diesel.  My father bought the diesel block from someone in England.  It's the diesel version of the Austin A90 block that apparently taxi cabs used to use back in the day.  Dad wanted to build a "super motor" from it, as it had thicker cylinder walls and was generally a stouter block.  The lack of a distributor hole (and a few other niceties) kept Dad from getting to that super motor, and he passed before he made any progress.
Minor bad news:  The diesel block pictures were taken a few years back.  Since then, I discovered that some mice made their homes in it, leaving a mess and some rust that the pictures below miss.  I will post updated pictures as soon as I can get to it, but thought I'd post what I have in the interim to at least give an idea of what's available.  Also, note that both blocks are missing one main bearing cap each.
The good news is that both blocks have been magnafluxed and are sound, with no cracks.
Gas Block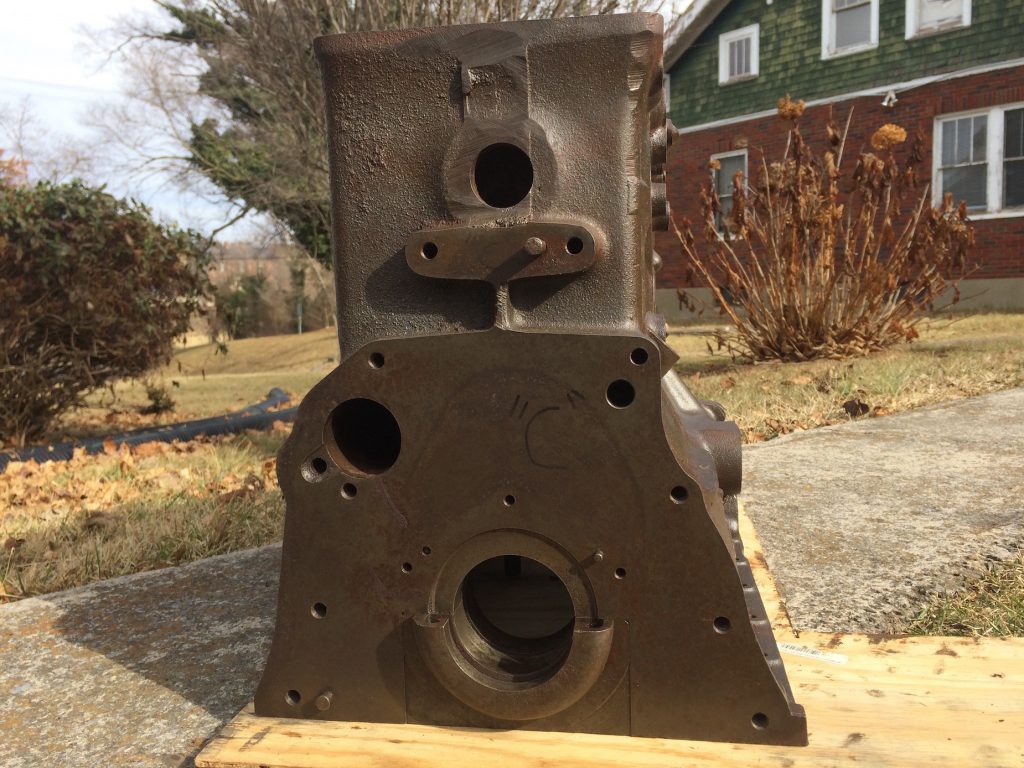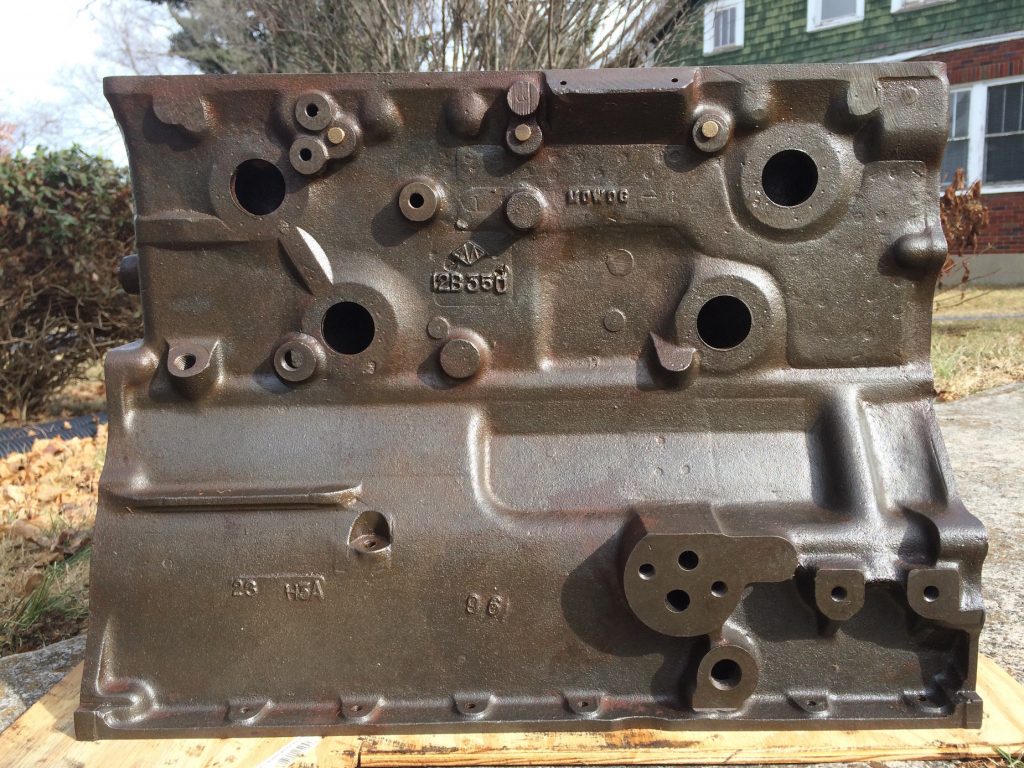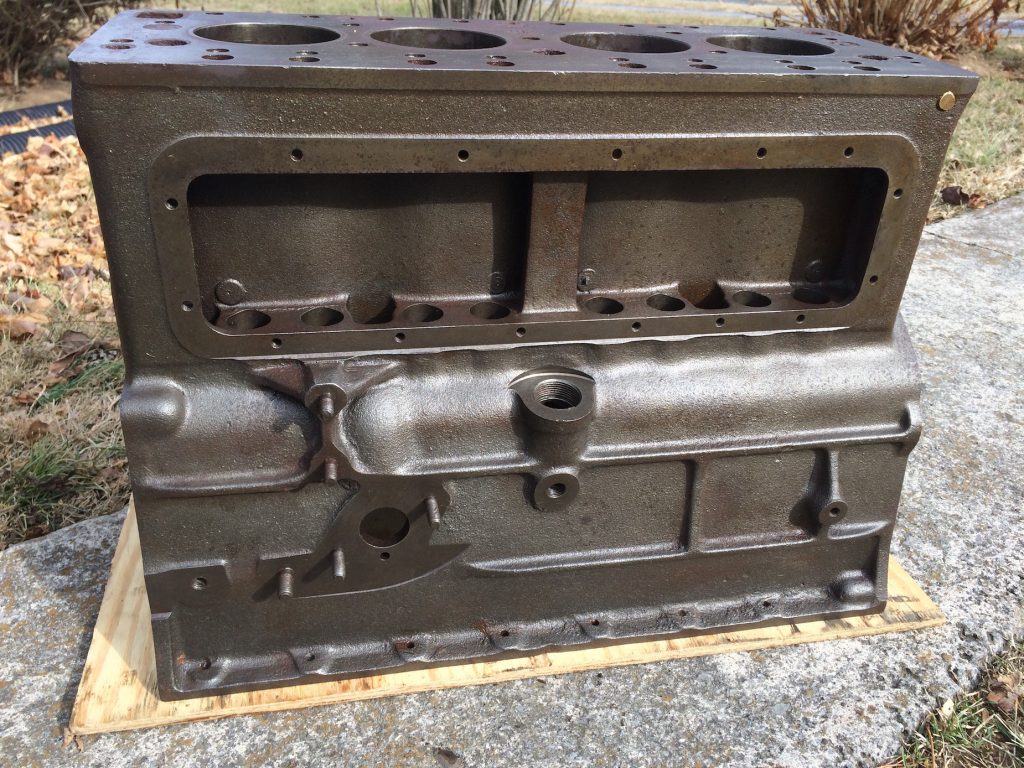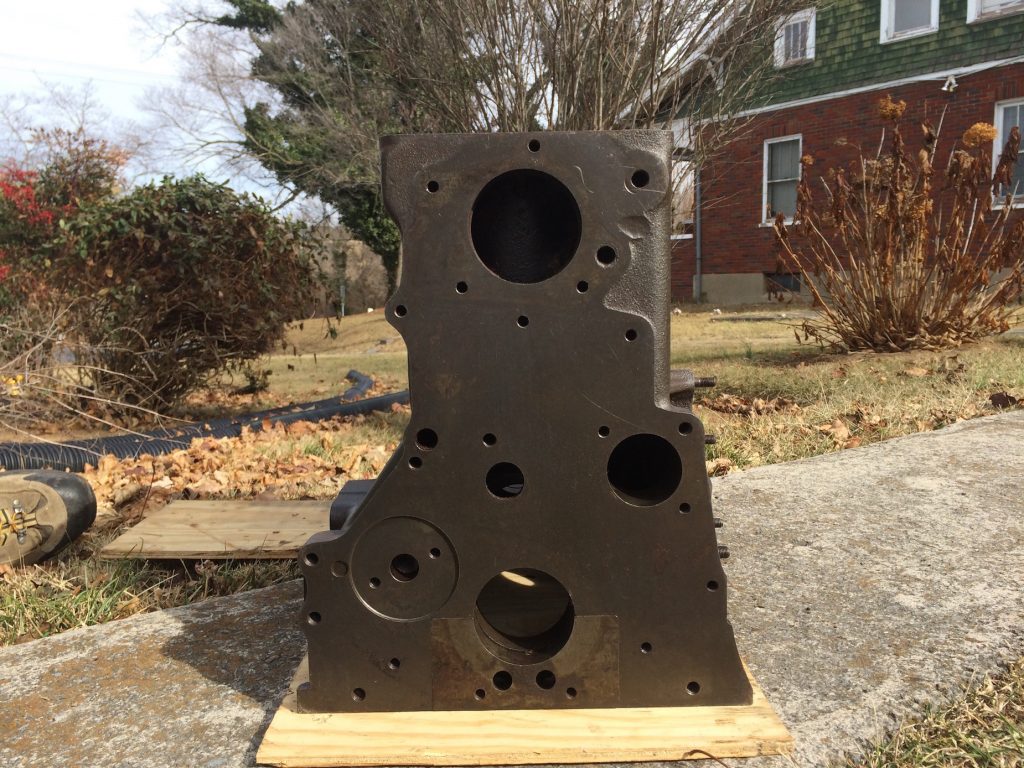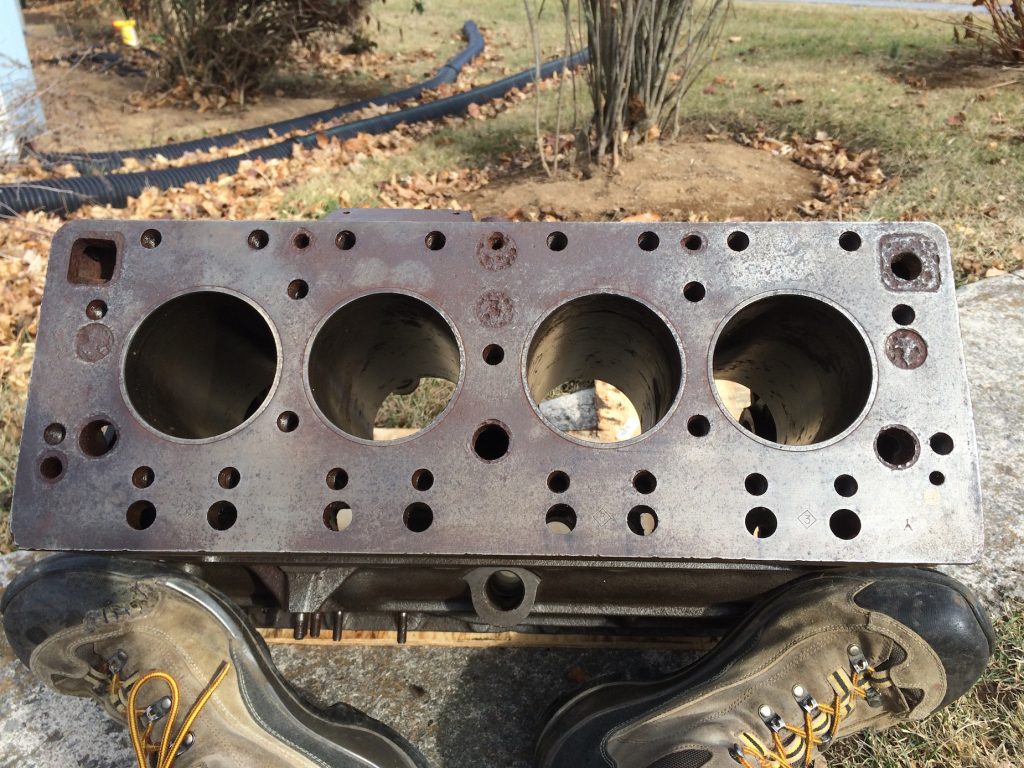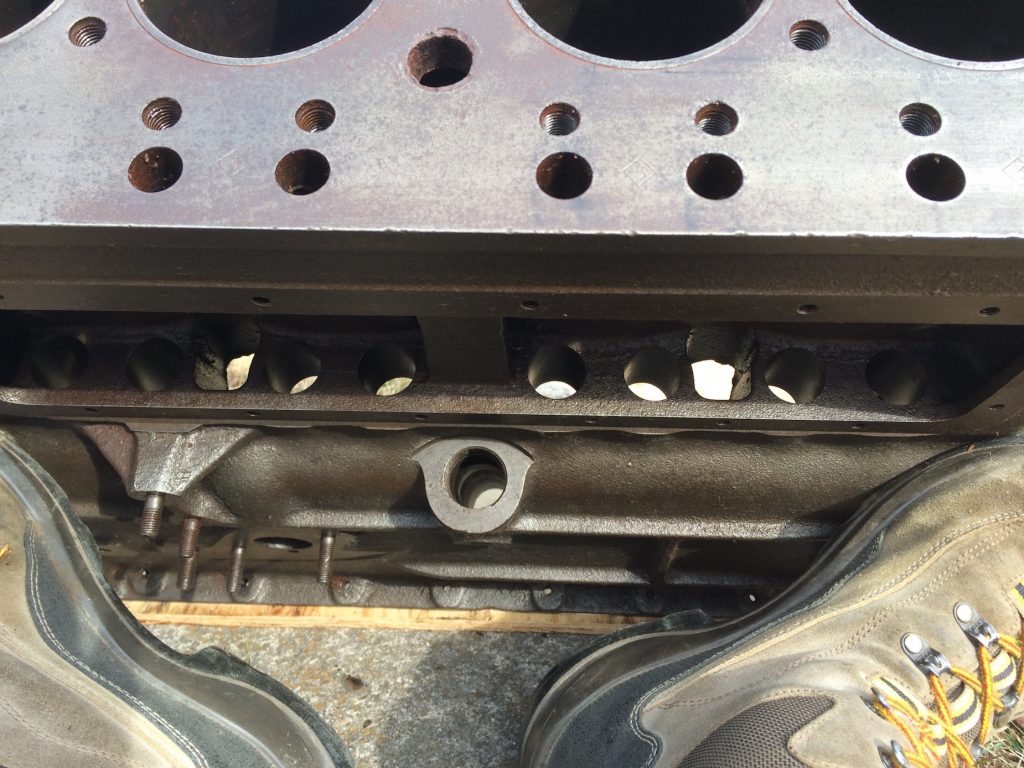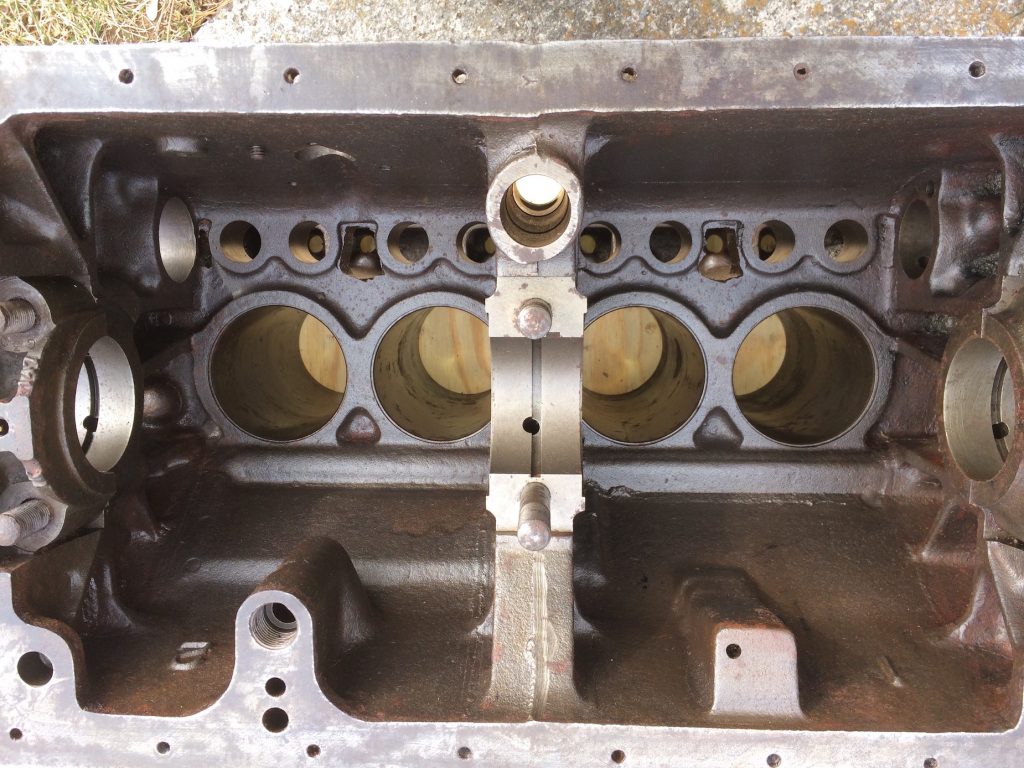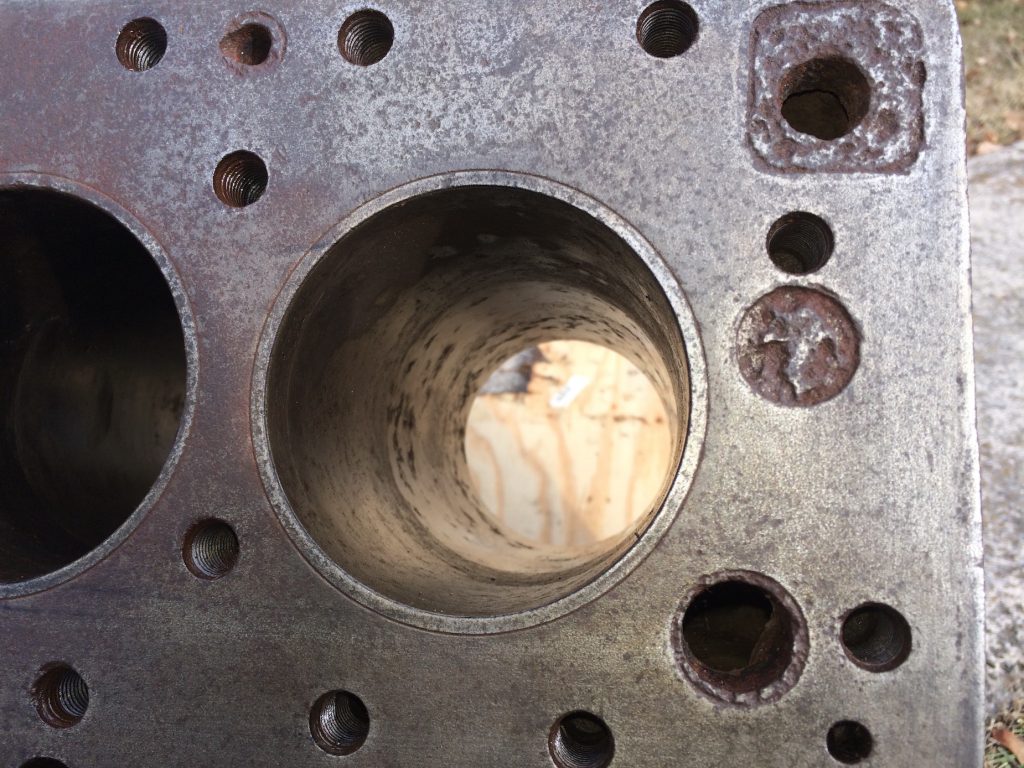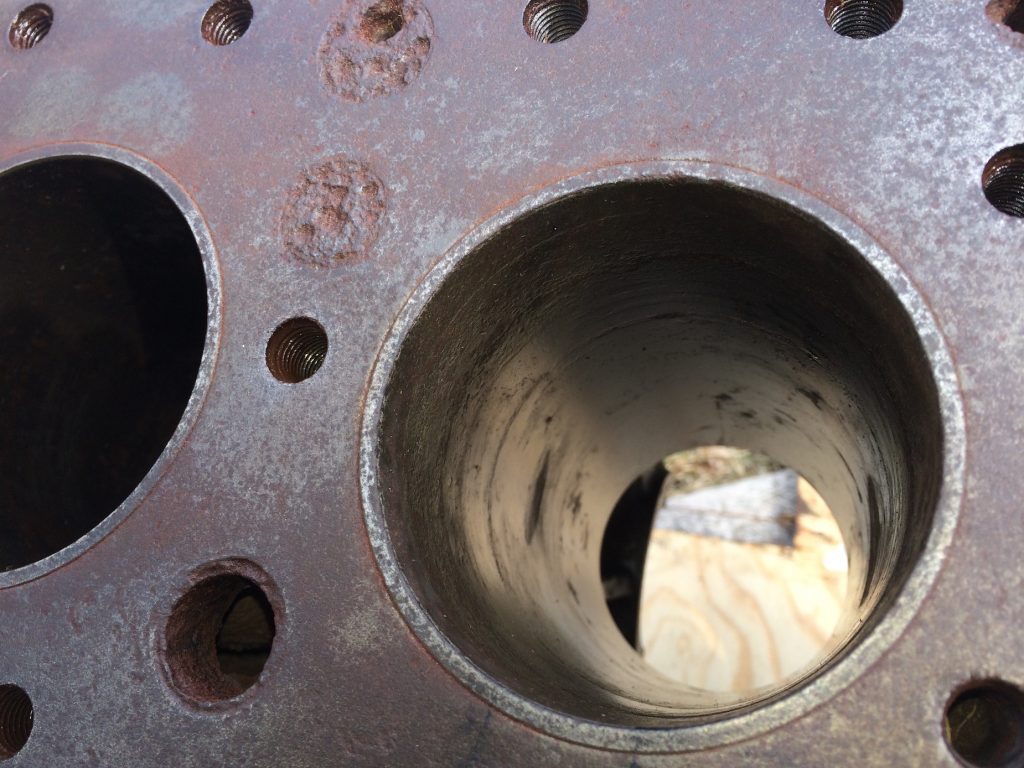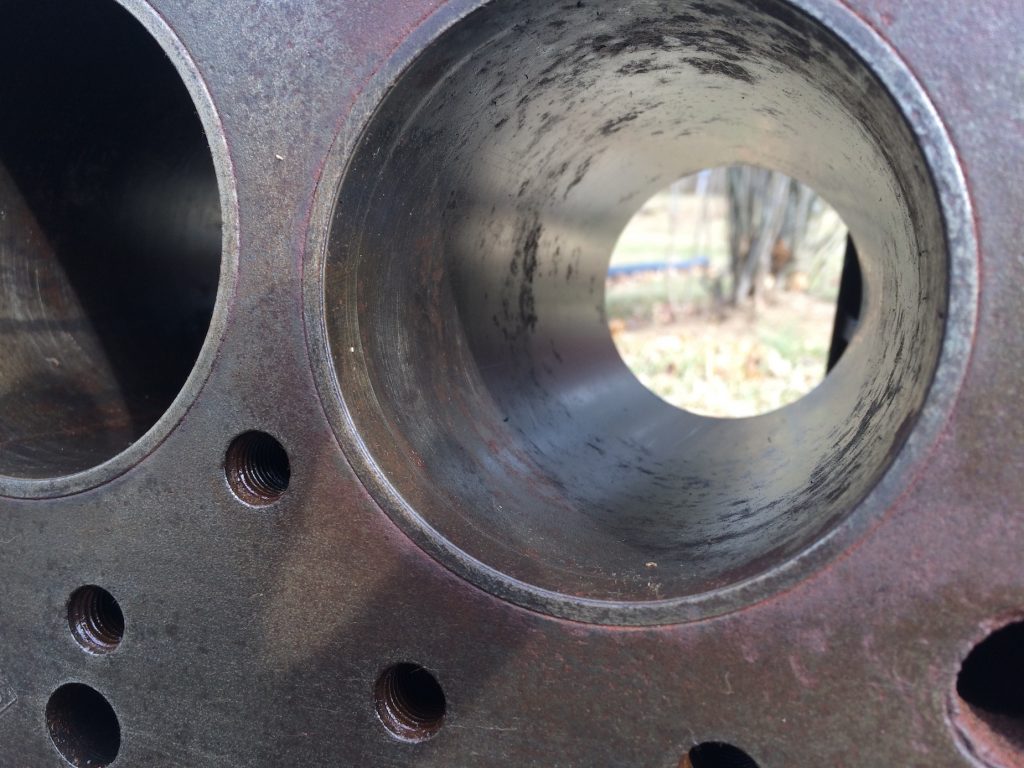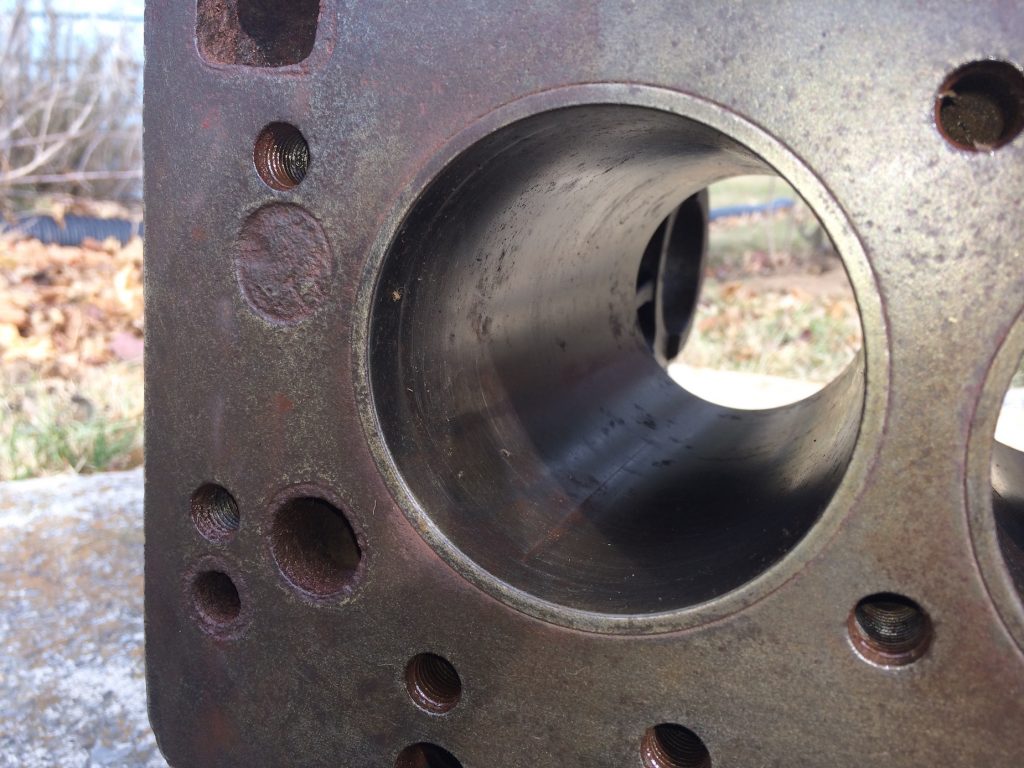 Note that center main bearing cap is missing – wish I had it, but I don't.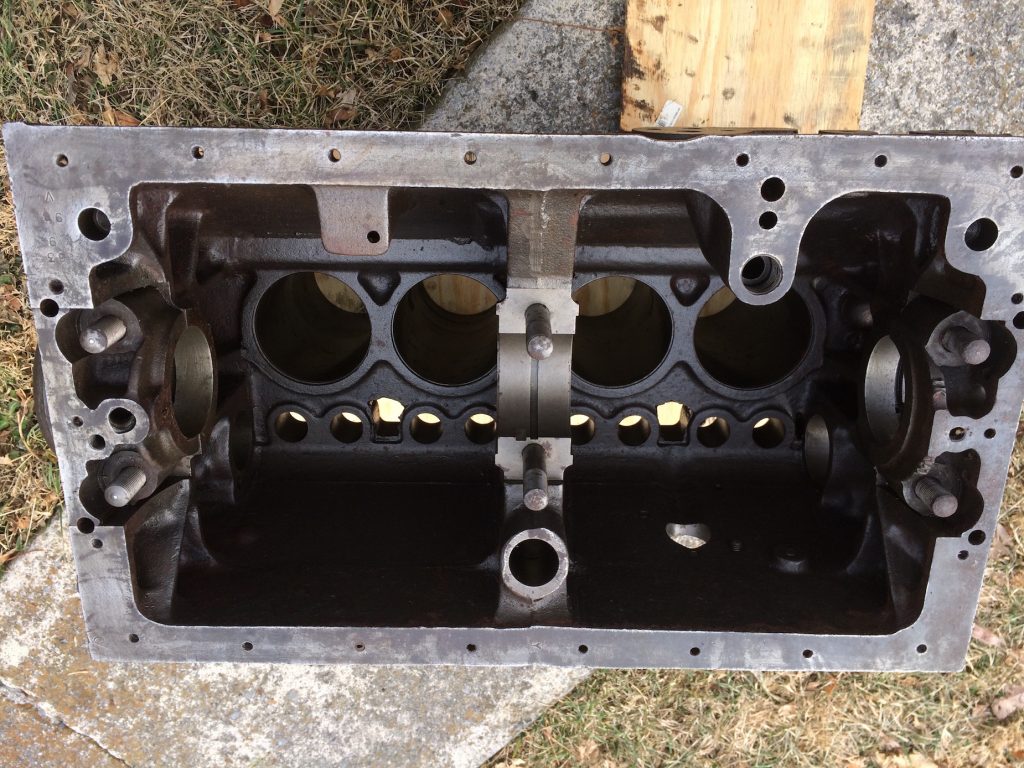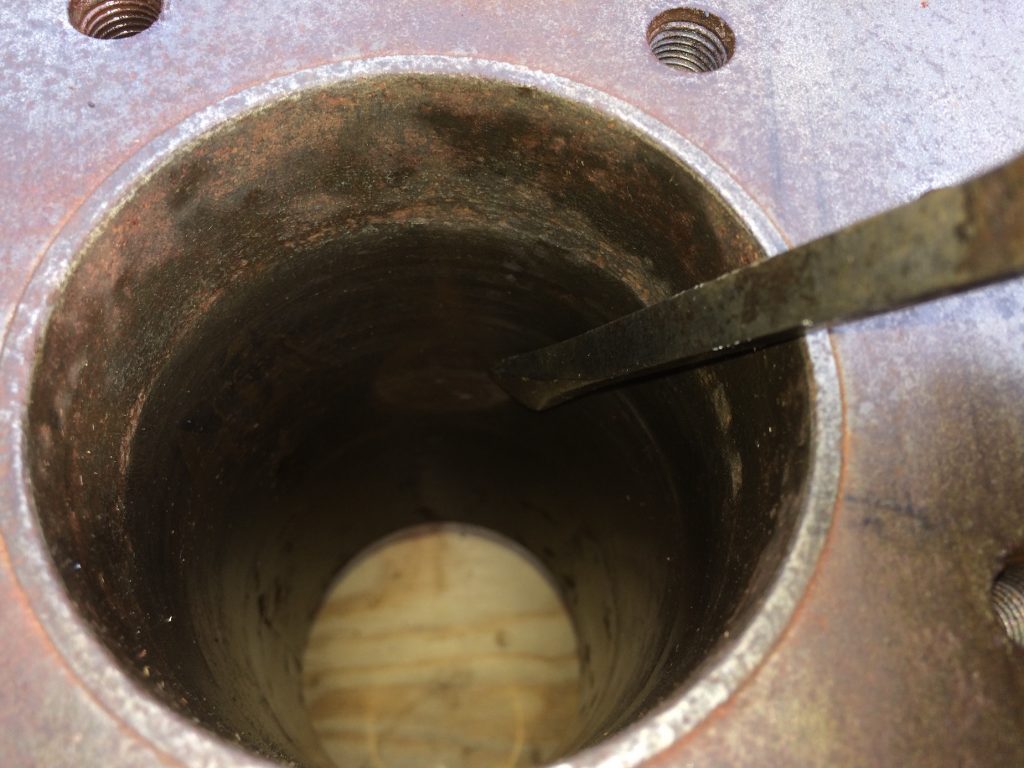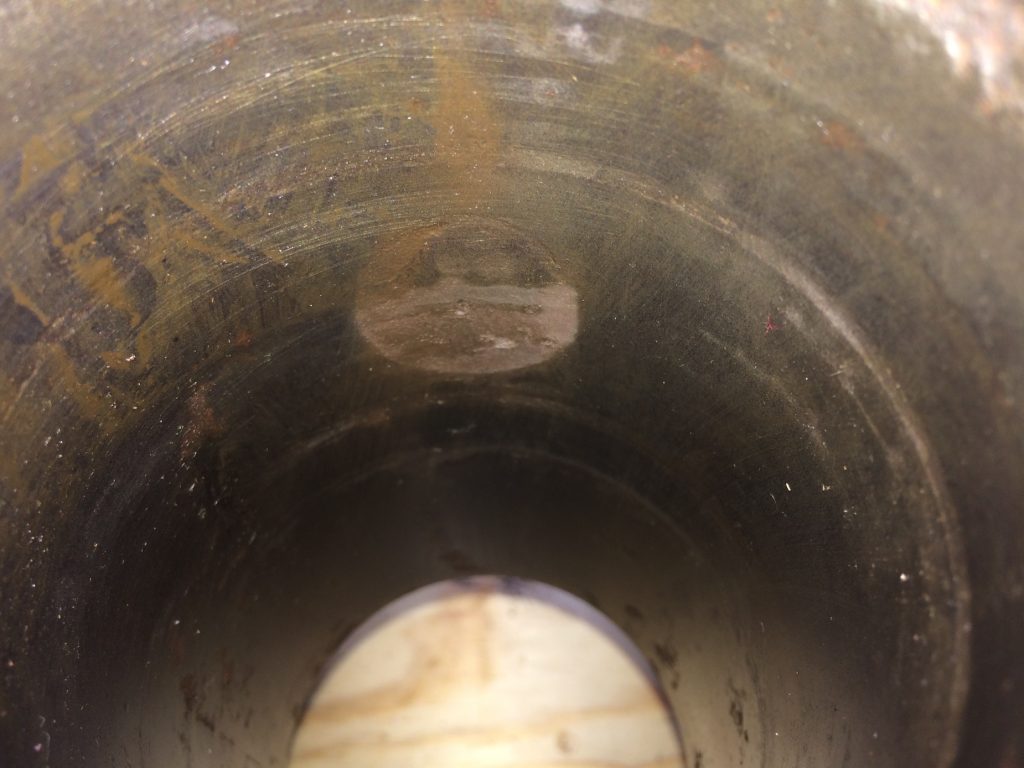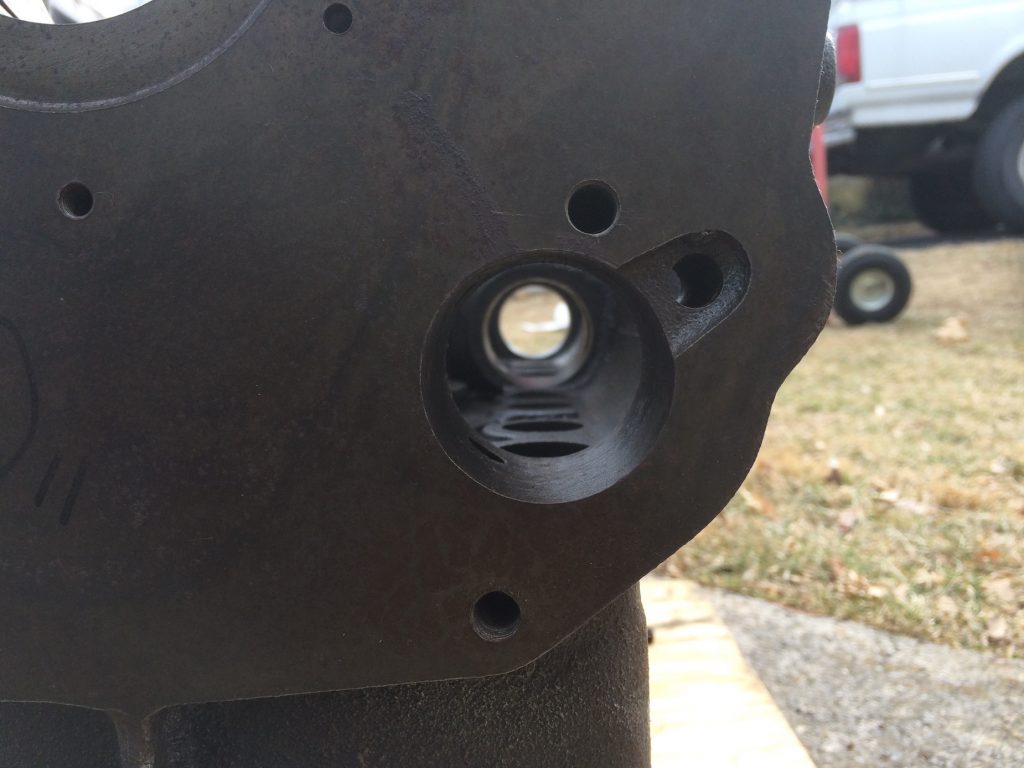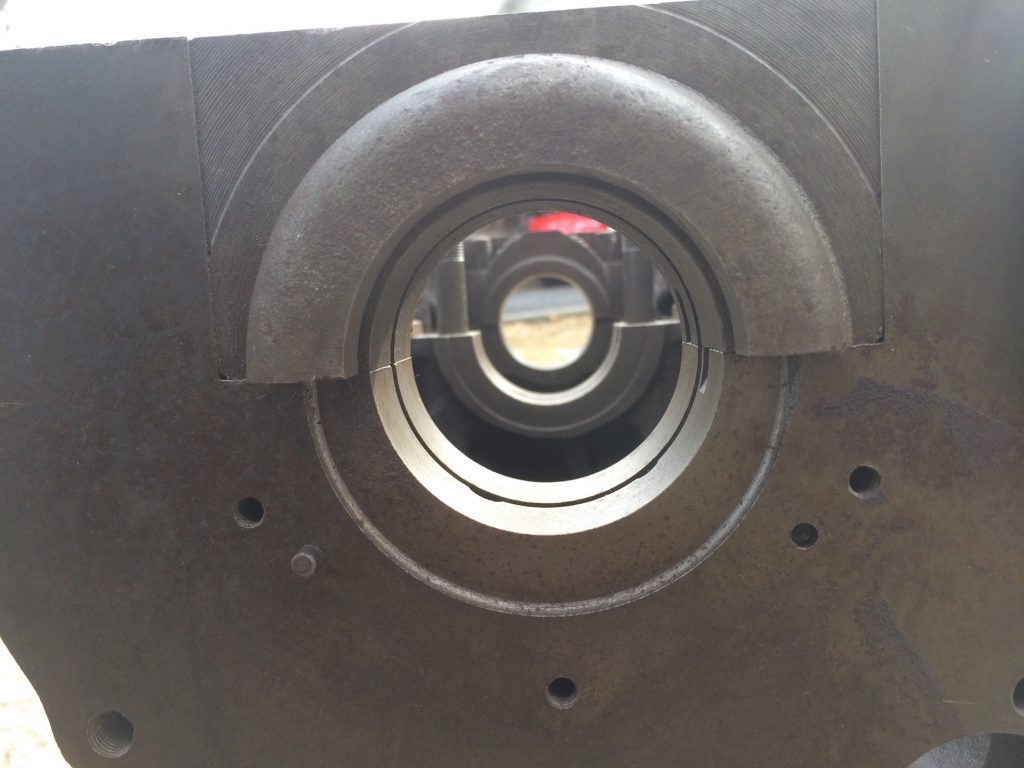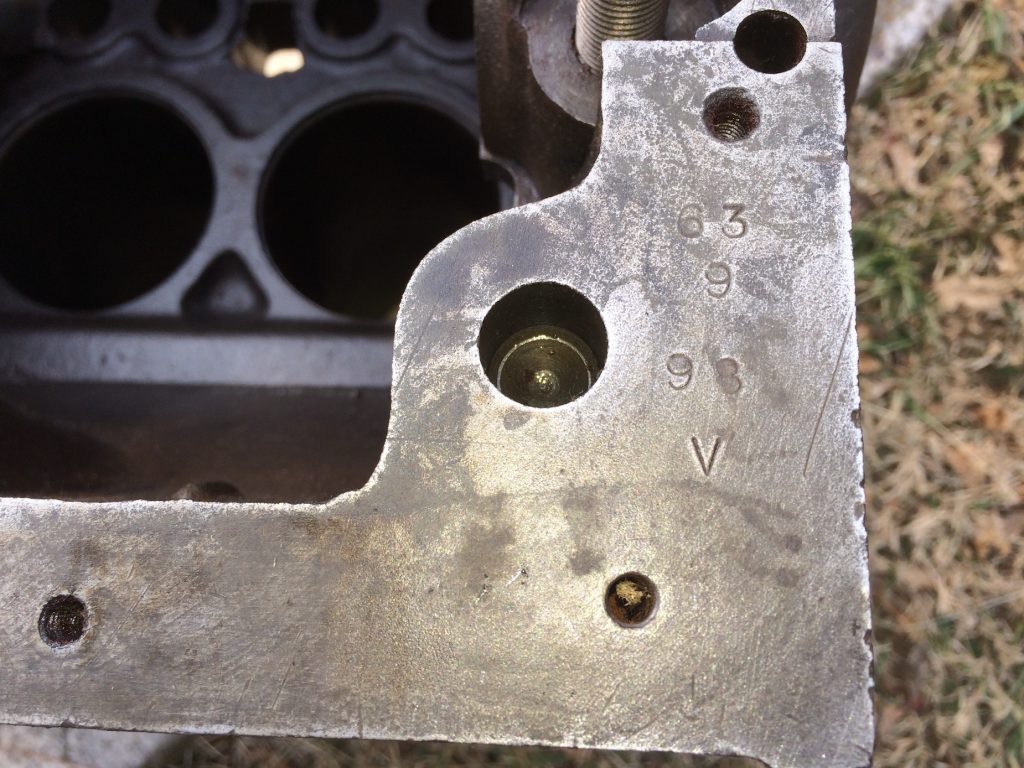 Diesel Block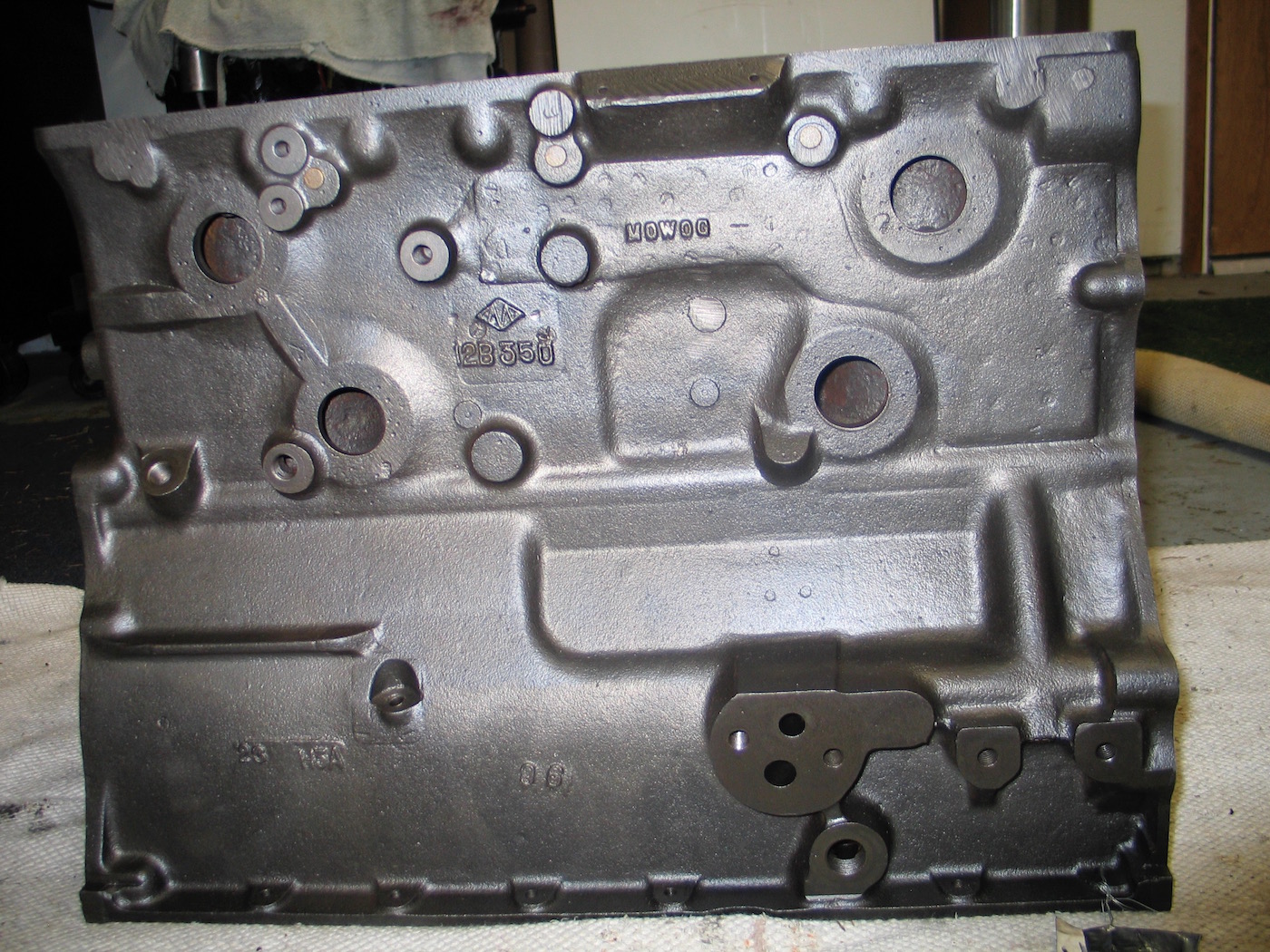 Note thicker cylinder walls and missing center bearing cap: